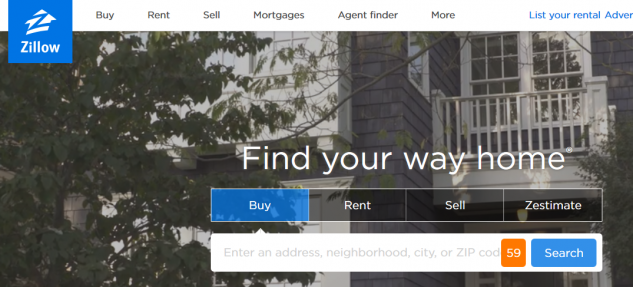 Zillow is Buying and Selling Houses In the Metro Phoenix Area
February 5, 2019
Residents and home owners of the Phoenix Metropolitan area, colloquially known as "The Valley of the Sun", are familiar with Zillow, a top-ranked website offering online home valuations. Users of the site can view properties, both on and off the market, and see Zestimates — Zillow's free market valuations.
Zillow has been offering these free home appraisals for over a decade, and the estimated values have proven to be a helpful asset for real estate agents in their quest to connect with buyers and sellers. But now, Zillow is stepping up its game. For the first time ever, the Seattle, Washington company will begin to directly purchase and sell homes in the metro Phoenix area.
In 2018, Zillow expanded its Instant Offer program to include metro Phoenix and Las Vegas. This is welcome news for homeowners interested in selling. Now they can submit their home to the Instant Offer program, recently renamed "Zillow Offers" and receive an offer for their home in just 48 hours! They then have 3 business days to accept or reject the offer.
No Shortage of Buyers
Chief Marketing Officer for Zillow, Jeremy Wacksman, recently explained Zillow Offers stating that even in a robust real estate market, sellers are often stressed and desire a more seamless way to sell.  They even remarked how surprised they were to be saying "we buy houses in Phoenix Arizona now" These sellers often prefer the convenience of a quick sale over the prospect of getting top dollar. In fact, in 2017 several thousand metro Phoenix homeowners opted to sell their homes through Opendoor and OfferPad and enjoyed fast hassle-free sales.
The business model of these firms separates them from traditional home flippers who buy homes cheaply then invest thousands on major renovations before reselling for large profits. Instead, companies like Zillow have been dubbed "iBuyers" by the real estate industry due to the fact that they rely heavily on technology to complete most of the transaction online.
Zillow is new to the iBuyer game in the metro Phoenix area, so it's still unclear how well the company will fair. The market in the region is already fierce for homes priced under $350,000, and a lot of that competition comes from other iBuyers.
Opendoor, located in San Francisco, first launched in the Valley in 2014. Public records show the company purchased about 1,600 homes in the area in 2017 and sold 1,500.
Nearby Gilbert, Arizona is home to Zillow's other major competitor, OfferPad. Although it hasn't been operating as long as Opendoor, OfferPad is a major player. Together, OfferPad and Opendoor purchased about 5 percent of the homes sold in Phoenix in 2017.
If this sounds familiar, that's because Zillow is not the first "instant offer" company to enter the Phoenix real estate market. Both Opendoor and OfferPad already run similar programs, making it easy for homeowners to sell their homes quickly, without hassle, in just two business days. The companies then make minor repairs to the purchased homes and resell them to earn a profit. Zillow plans to follow this model.
What Do Local Real Estate Agents Think?
Kerry Melcher, General Manager of Opendoor's Phoenix operation and long-time metro area real estate agent feels that Phoenix has become "ground zero" for this new type of residential real estate transaction. She also feels that Opendoor has a distinct advantage over its competitors stating that the company invented the "direct buying" model and was first in the market.
Other real estate agents in the Valley haven't been so receptive to these new iBuyers, expressing concerns over loss of business opportunities when competing with large, well-financed companies that eschew the traditional sales model.
So, Zillow is facing some challenges as it enters this competitive market, but it's well prepared. The company had partnered with Berkshire Hathaway HomeServices Arizona, a move Berkshire has welcomed, saying it will help their sales executives compete with companies such as Opendoor. For its part, Opendoor has been expanding its relationships with local agents.
So what's the takeaway from all this? Moving forward, the already competitive metro Phoenix real estate market is going to get even more so. This is fantastic news for homeowners looking to sell, but it's going to make it even more challenging for first-time real estate buyers to find an affordable home.