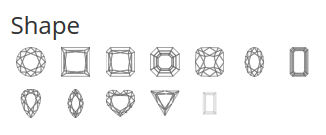 Phoenix AZ Marriage Law Guide Arizona
April 2, 2019
How to Get Married in Arizona
Congratulations! You had the perfect marriage proposal and now you're getting married in Arizona. How do you make sure you're doing it legally and correctly?
It's not complicated to get married in Arizona, but you will need to make sure your documents are all in order. This guide will answer your questions and walk you through the steps to getting your license and having the ceremony performed.
Getting Married in Arizona: Quick Facts
There is no residency requirement in Arizona.
There is no waiting period after getting a license. You can get the license and get married the same day.
The license fee is $83.
Who Can Get Married in Arizona?
Anyone who is at least 18 years old can get a marriage license in Arizona. Both members of the couple must apply for the license together. It won't be valid if just one of you shows up for it.
What If You're Under 18?
If you're under 18, you can still legally get married, but only in certain circumstances. You will have to provide the following legal documentation.
Parental consent. If you're under 18, you must get a notarized parental consent form signed by your parents or legal guardian. If you prefer, or are unable to get the form notarized ahead of time, your parents or legal guardian can accompany you to the clerk's office. They'll have to sign the paperwork in front of the court clerk.
Birth certificate. A birth certificate is required for any marriage applicant who is 16 or 17. You can bring an original or a certified copy.
Court order. If you're 15 or younger, you can only get married by court order. To obtain a copy of your court order, you can call the Conciliation Court at 602-506-3296.
Getting Your Marriage License in Arizona
Where Do You Go?
You go to the superior court of any county in Arizona. It does not have to be the one you live in or plan to marry in. Ask for the clerk of the court or marriage licensing office.
What Do You Need to Bring?
Valid, government-issued identification. This must have a photo and be valid. You can use:
Driver's license or state identification card.
Passport.
Military identification card.
You should also bring social security numbers if you have them.
What Happens at the Marriage License Office?
You'll present all the necessary identification and paperwork. Then you both sign an affidavit stating your intent to get married and a second affidavit stating that your personal information is correct. You pay the fee and receive your license.
Once you have the license, you need to perform the marriage ceremony in order for your marriage to be legally binding.
Requirements for the Marriage Ceremony
Just getting the license doesn't mean you're married. You still have to have a marriage ceremony. Luckily, the license is valid for one year, so you have plenty of time to plan your ceremony.
If you're in a hurry, you can head over to a qualified minister, court clerk or justice of the peace the same day.
Who Can Perform the Marriage Ceremony?
You can have the ceremony performed by:
a member of the clergy;
a judge;
a magistrate;
a justice of the peace;
a clerk or clerk-treasurer of a city or town;
a clerk of the circuit court.
Do you need a wedding or engagement ring to be married?
Well its not like you have to have a loose diamond mounted into the perfect engagement diamond ring…your going to want to consider what your partner may want to make the ceremony official.
Do You Need Witnesses?
You need two witnesses. They must both be over 18. Once the ceremony has been completed, the witnesses, the officiating minister and the couple must all sign the license.
The officiating minister or clerk must turn the signed license over to the clerk of the Superior Court within 30 days.
Requirements Specific to Arizona
You can use the license anywhere in Arizona.
There is no blood test requirement.
You don't need a copy of your divorce decree.
Other Forms of Marriage: Covenant Marriage
Arizona recognizes covenant marriages. It is one of only three states that do, along with Arkansas and Louisiana.
If you are entering into a covenant marriage, you will need the same paperwork and will have to pay the same license fee of $83. In addition, you must bring a signed, notarized statement from the minister or counselor who conducted your premarital counseling.
The statement must say that you were told in detail what a covenant marriage involves. It must also state that you were given a copy of the booklet Covenant Marriages in Arizona, which is published by Arizona Office of the Courts.
At the licensing office, you will both sign the marriage license affidavit and the Declaration of Intent to Enter Into a Covenant Marriage.
Other Forms of Marriage: Common Law and Proxy Marriages
Arizona does not recognize common law marriages or proxy marriages.
Are Same-Sex Marriages Legal?
Same-sex marriage is legal in Arizona. A couple must apply for the license in the same way, pay the same fee and meet the same requirements.
What About First Cousins?
Arizona allows first cousins to marry if both parties are over 65. If one or both are under 65, they must provide a notarized affidavit from a doctor showing that one or the other is incapable of having children.
Getting Married in Arizona is Easy
Arizona makes it easy to get married. If you have your identification in order, you can walk into a country courtroom, get your license and perform the ceremony all on the same day. If you have any questions that haven't been covered here, contact your county court clerk for more information.